"CLASSIC"
PUSH-PULL
POTTED
ULTRA-LINEAR
TUBE OUTPUT
Key Features:
Designed for push-pull tube output circuits.
A perfect match to our 300P potted power transformers.
Enclosed in a drawn steel case, the transformer is completely potted in epoxy.
Frequency response 30 Hz. to 30 Khz. at full rated power (+/- 1 db max. ref. 1 Khz) minimum.
Lead connection is via 10 bottom mounted lugs.
All units include 40% screen taps for Ultra-Linear operation (if desired).
Finished in a black powder pain (to match our 300P series power transformers).
Typical applications - Push-Pull: triode, Ultra-Linear pentode, pentode and tetrode connected audio output.
| | | | | | | | |
| --- | --- | --- | --- | --- | --- | --- | --- |
| Cat. No. | Audio Watts | Primary Impedance | Max. DC Per Side | Secondary Impedance | Wt. Lbs. | Price | PayPal |
Notes: The above examples of possible combinations are to help you narrow down the choices of transformers for your favorite tube types. How you operate the tubes (push-pull, push-pull parallel, ultra-linear, class, B+, bias, operating points, etc.) will change optimum plate to plate load impedance. Only a few of the most popular tubes are shown. As more tubes become available we will add them to the list.
A tube manual or tube manufacturer's technical data sheets should be consulted first, before making a decision on a proper output transformer.
Mechanical Data: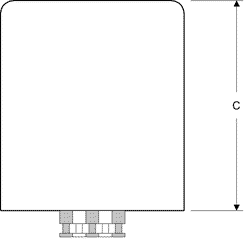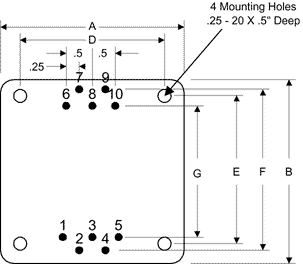 Schematic & Hook Up Data: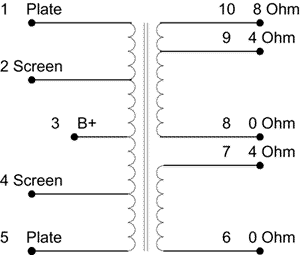 ---